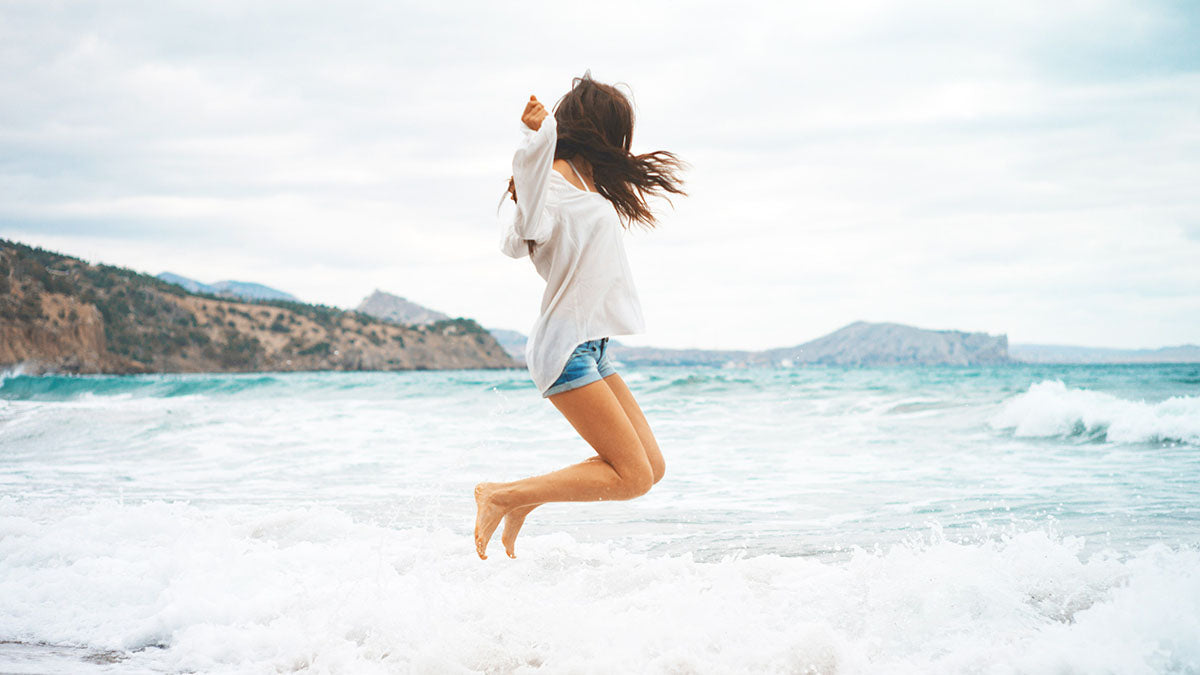 Summer body goals: Pamper your body and give it the vital care it deserves!
As the winter cold slowly fades away, it's finally time to rejuvenate yourself and challenge your body. You deserve to give your body more attention after enduring the harsh cold months. Summer is fast approaching, and preparing is never too early. Here, we'll share some simple tips on toning your body and achieving your summer body goals by refreshing your mind with exercise, skincare, and good food.
Create a positive mindset

 

when it comes to your summer body goals, whether it be losing weight, building or toning muscles, or just working on becoming a little healthier.
Think about

 

why you want to get in shape, and keep this in mind as motivation throughout your journey.
Set summer body goals

 

that will keep you motivated, such as running a 5k or completing a set amount of push-ups. Make sure to track your progress and celebrate your accomplishments along the way!
Lastly,

 

be kind to yourself. Remember that fitness and body toning require time and effort. Don't get disheartened if you don't see immediate results. Instead, focus on taking small steps that will help you achieve your goals in the long term. Set realistic targets and celebrate every milestone reached.
---
Tone Your Body and Refresh Your Mind with Exercise and Sport
Winter can be tough on our bodies, leaving us feeling sluggish and uninspired. But now that spring has finally arrived, it's time to give ourselves the attention we deserve. Taking steps to tone our bodies and refresh our minds through exercise and sports can have a tremendously positive impact. Whether it's hitting the gym, going for a run, or joining a local sports team, getting active can help us shed the winter weight and boost our energy levels. So let's seize this opportunity to prioritize our physical and mental well-being and set ourselves up for a happy and healthy spring season.
Choose an activity you enjoy, whether it's yoga, swimming, running, or tennis. Find a workout regimen that suits your schedule and fits your lifestyle. Start with small steps and gradually increase your intensity over time.
Increase Skin Firmness with Cold Showers and proper skincare
Cold showers after exercise can help increase skin firmness by tightening pores. If you're looking for a simple and effective way to increase the firmness of your skin, then ending your showers with cold water might be just the trick. Not only does cold water help to close your pores and improve circulation, but it can also improve the strength and elasticity of your skin. After your shower, apply a high-quality body cream with active ingredients. Use firm, circular motions to massage the cream into your stomach, thighs, and arms. This will help boost your skin's natural collagen production, leaving you with firmer, tighter, and more youthful-looking skin.
We recommend using the Lait-Crème Fluid mixed with the Beauty Oil.
Detoxify with Fluids
Staying hydrated and detoxified is essential to maintaining a healthy body, and one of the best ways to achieve this is by consuming a lot of fluids daily. It might sound like a tall order, but making it a habit can do wonders for your overall well-being. Hydration is essential for good health and detoxification of the body. For added benefits, aim to drink at least 50 fl oz of fluids every day including fresh juices and vegetable curries with ginger added at the end for an extra antioxidant boost! Ginger has detoxifying and anti-inflammatory properties that help reduce inflammation, improve digestion, and aid body detoxification. Not only will this help to flush out toxins, but it can also be a delicious way to enjoy your daily hydration routine.
Stay motivated, stay hydrated, and stay healthy!
Summer is a season of joy and celebration. Let's make the most of it by caring for our well-being and setting achievable summer body goals. With these simple tips, you can take your first steps toward a more toned and refreshed self. Stay motivated, stay hydrated, and stay healthy! Don't forget that summer should be a time for fun, relaxation, and adventure, so don't let your worries about getting in shape hold you back from enjoying the season to the fullest. By implementing these simple tips and tricks into your daily routine, you'll be well on your way to a happier, healthier, and more confident summer body!