Article: Jalia Pettis, Visionary of 3Jay Productions, Dually Licensed Session Stylist & Platform Artist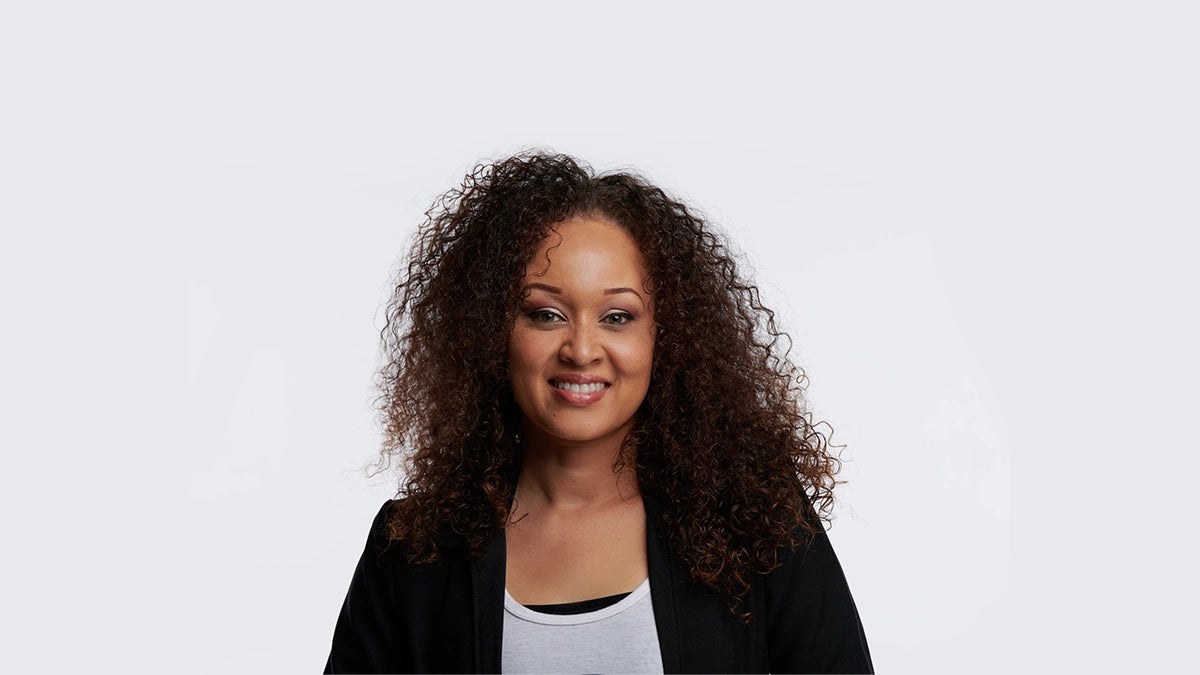 Jalia Pettis, Visionary of 3Jay Productions, Dually Licensed Session Stylist & Platform Artist
Meeting with the inspiring licensed session stylist Jalia Pettis, business owner, Professional Makeup Artist, Hair Stylist, Mentor & Educator based in Phoenix, AZ who embraced this career in her 30's after being in corporate Human Resources Management.

Jalia received NAHA "Makeup Artist of the Year 2022" award, and she used our cult moisturizer and primer for her creation. NAHA, by the Pro Beauty Association, is the most prestigious professional beauty competition in North America and honors the salon industry's top artists who push the boundaries of skill and artistry.

👏 👏 👏Congratulations, Jalia.
Professional Makeup artist Skincare
As a makeup artist, Jalia works hard to achieve the perfect look for every job. She always strives for the best results, whether it's creating a natural look or something more dramatic. She knows that the key to camera-ready makeup is a flawless complexion, and she exclusively curated the Embryolisse's Camera Ready Set to help her achieve this. The set includes our toner, our bestseller moisturizer/primer and our anti-fatigue gel from the Artist Secret skincare range that work together to create a smooth, even finish. With its long-lasting flawless complexion effect and natural finish, the Camera Ready Set has become Jalias go-to choice for photo shoots and events. And she isn't the only one who loves it; the set has also earned rave reviews from models, photographers and creative directors.


Who are you Jalia? Can you walk through your story?
As a fair skin African American I was often questioned about my light skin, green eyes, and long hair. I had to explain what my family lineage was, and several times defend it. As I matured, I learned how to express what my culture meant to me by using dance and cooking. So, when I got into the beauty game I felt as though this was an open door for me. I entered the industry a lot later than most. I thought I would work in the corporate sector and become a VP of Human Resources for a large company. However, working in that arena showed me a lot about people, how they respond when they work a "job" versus having a career and how to effectively communicate within diverse groups of people. This encouraged me to start my business, 3Jay Productions to help solopreneurs within creative industries. I would be told by talent that it was hard for them to find hair stylists and makeup artists who could effectively work with their hair type or their skin tone. This was my entire reason for entering the industry, I said to myself I am going to figure it out. I sought out mentors, I went to makeup school then esthetics school then hair styling school which were all successes that brought me to where I am today, and I became a licensed session stylist. It has been an uphill battle as I have faced multiple roadblocks but the reward in being able to help someone be comfortable and see beauty within themselves is an awesome feeling.
And, has it been a smooth road along the way?
My journey has been full of bumps, bruises, scrapes and burns yet has taught me a great deal about perseverance. It is difficult when you get more love and support from strangers than people you assume are the closest to you. I got into the industry in my 30's leaving corporate stability and simply throwing color and glitter everywhere hoping something would stick. As I began to discover brands and experiment is when I began to learn about different types of artists, business and where I may possibly fit in. Unfortunately, there were several times my role as a beauty professional was viewed as subservient, that I am not supposed to have an opinion or education of any kind. I am glad I didn't allow this to cause me to quit but instead fight against that stigma! One enormous internal hurdle I deal with is self-worth, constantly critiquing my own work and making sure I am charging accordingly. I appreciate how much I have grown as an individual, a licensed session stylist and an entrepreneur, I've taken every lemon THROWN at me and made a tall glass of slushy lemonade!
Who or what inspires you the most? And why?
I can find inspiration in many things. At times I can watch a show or a movie and hear a word and find inspiration to build a concept around that. Yet when I think about what inspires me most it would have to be my three kids. They are a constant source of inspiration and motivation as to why I work as hard as I do. Each of their names begins with the letter "J" which is also how I came up with the name of my business, 3Jay Productions. In addition, I love the smell and feel of rain. Rain opens me to so many possibilities and is calming to my spirit.
Could you tell us what BEAUTY means to you?
Beauty means loving the skin you are in, embracing who you are as an individual for all the ways in which God created you. Beauty to me equates to Brilliance, Eloquence, Accomplishments, Uniqueness, Tenacity, & being YOUNG-at-heart!
What is your skincare routine as a licensed session stylist?
Skincare is very important to me especially being a licensed session stylist. I am one who practices what I preach as relates to taking care of my skin. My routine in the morning is to cleanse, tone and moisturize my face and lips. I like to go without makeup most of the time so having a healthy texture and tone to my skin is important to me. Additionally, I live in an area that is extremely dry, so hydration is key. My night routine consists of a double-cleanse, serum, and moisturizer.
And your step-by-step skin preparation on your models?
Skin prep is vital to ANY makeup application no matter what the client/talents skin looks like. In addition, I always remove what the client says they put on before my prep. Yes, they may use good products, but I don't know how long they have had those products, if they are in sealed containers free of bacteria, etc. The following is what I do before any makeup application:
Cleanse the skin with a remover or a sensitive skin wipe
Tone with witch hazel if they are prone to oiliness, with rosewater or a brand specific toner
Moisturize the lips and the skin based on the skin type
Eye cream for those who have dark circles, fine lines, or wrinkles
Primer based on the skin type
Can you list two of your favorite Embryolisse products and briefly explain why?
My top two favorite products by Embryolisse are: Lait Crème Concentré – the consistency is so creamy, a little goes a long way, works on all skin types and is very hydrating. Radiant Eye Stick – I cannot keep enough of this because it feels so good when applying. It is cooling, glides on and I can wear under my concealer. This product never seems to make it into my kit, lol sorry clients!
What's your favorite memory?
One of the top memories within my adulthood was being named as a Makeup Artist Finalist in the North American Hair Styling Awards. I was a first-time entrant and the second African American woman to earn the distinction. My collection showcased women of color and I built a story around it to ensure that each image conveyed the appropriate emotion. Arriving at the awards show I felt like I was treated with such distinction. It felt amazing to be receive such an accolade by the PBA!
What's is your motto?
I am driven by my faith and understanding that my purpose is aligned to my passion. My branded catch phrase is #IAMMYBRAND which means I am dedicating to providing the highest quality of creativity with ingenuity, imagination, and innovation.
Thank you so much Jalia for sharing your inspiring licensed session stylist story with our readers.
Contact information: Jalia Pettis of 3Jay Productions