Embryolisse, smart multi-tasking skincare
As a specialist in multi-tasking skincare since 1950, Embryolisse develops high-performance short formulas for natural, simple and more responsible beauty. Let your skin do the talking.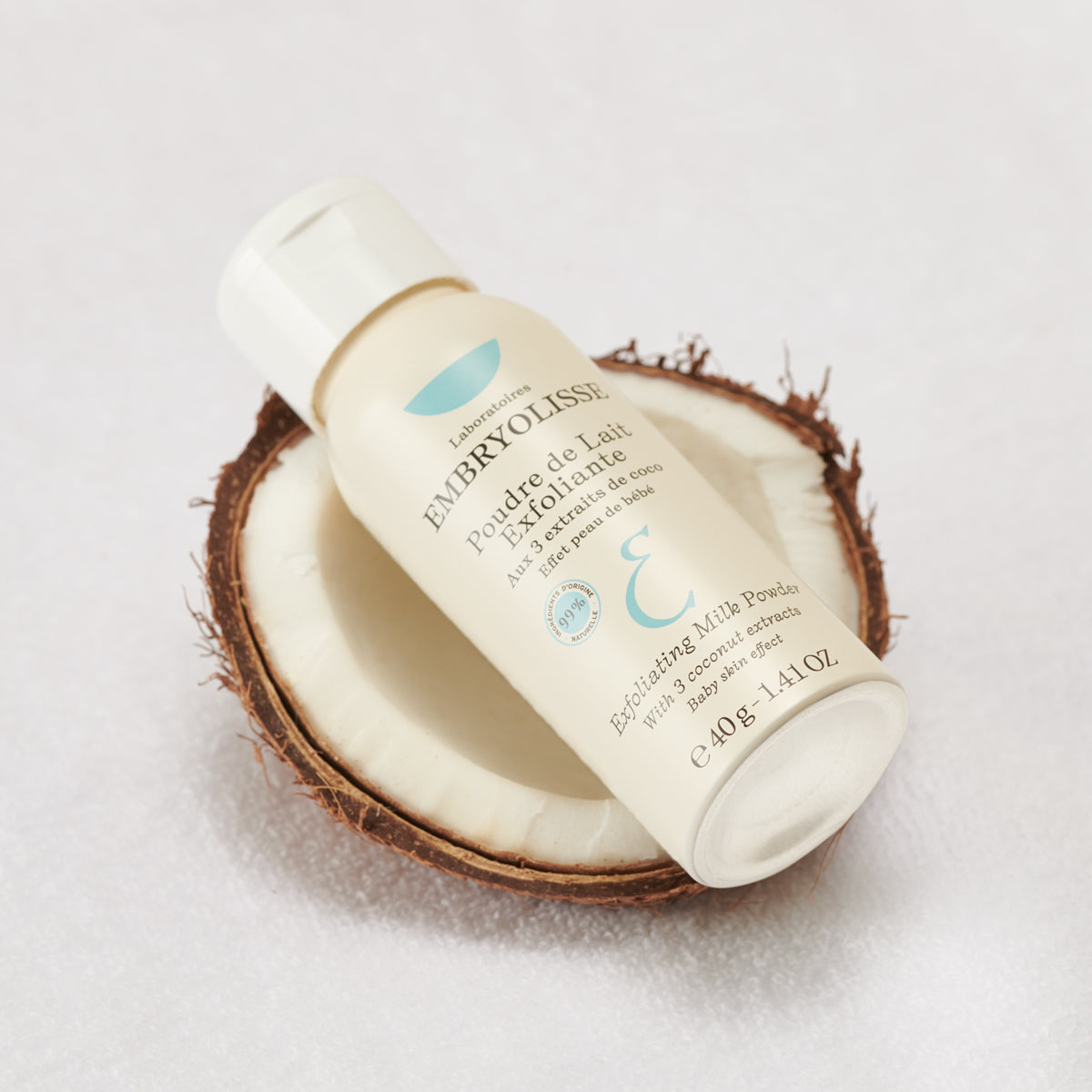 NEW
Exfoliating Milk Powder
A cloud of milk with 3 coconut extracts. - For a baby skin look.
A completely innovative gesture
The ingenious, eco-friendly product creates an airy light, milky cloud when used with water 
A unique product, ultra-personalized routines.
Formulated with 3 ingredients derived from coconut
 99% ingredients of natural origin 
 high tolerances crub 
Sulfate-free, preservative-free and allergen-free.
#BYOW - Bring Your Own Water (water-free formula)
#MIXOLOGY - Possibility of mixing products together for multiple uses.
DISCOVER